Rebel Pay Day | Week One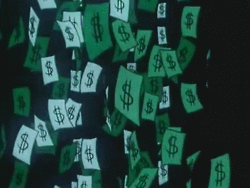 As we get your ranks synced we're simultaneously rolling out the new "Promotion Day" system! Previously, Promotion Day was every Sunday, the Staff here would manually update the Ranks page for days at a time, and then post everyone who had gained a promotion. This new system is similar, but instead of just issuing a list of who ranked up, everyone gains Rebel Credits (aka "Experience") towards their next promotion. Also, staff can finally avoid those excel spreadsheets.
Every Sunday we will have a post with this one-time used link. The base pay for all Rebel Federation members who are active is currently 2,000 Rebel Credits per week. Some weeks this will be higher, or it may even increase!
There may even be posts like this for coming to specific events, which will be planned by Division Directors in order to hype events, and make sure you're getting something for attending in their Divisions.
It is also important to know that this isn't the only way to receive Rebel Credits: We still do things the old way too. Each Division gets a budget of Rebel Credits per month to give to its members to rank up. That way if you're an all-star who contributes greatly to the success of a Division, you'll be reaping rewards from it in your Division. To learn more about what other ways you can earn Rebel Credits, check out the page here.
BELOW IS THE WEEKLY PAY LINK FOR JANUARY 6TH – JANUARY 13TH

NOTICE: This link will be removed every WEDNESDAY. This post will stay up but without the link.
WEEKLY PAY PERIOD CLOSED