Week Two Recap: Donations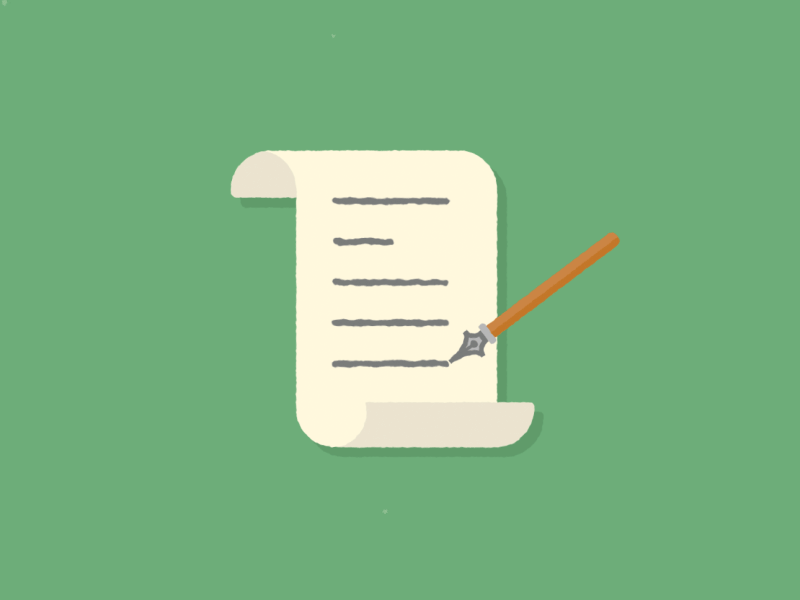 This week we rolled out updates on our back end for our site staff, held the first RF Give Away, opened up Donations, and completed the last of rank syncs– so we thought.
Rank Syncs – The Inactive Club
Shortly after we wrapped up the last major rank sync, we padded ourselves on the back only to find a dozen stragglers: Including some of our own staff members who had failed to make an account yet. To ensure we're getting everyone transferred onto the new super-site with a account, we ran one more rank sync post for people to sign up on. This post actually closes tonight at 11:59 PM EST. If you've been on leave for the last four months and want to reclaim your previous rank, today is the chance to do it. After today, all ranks seen on the Discord will be determined by what your Rebel Federation website rank is. If you are a higher rank and you miss today, your rank will likely be reset unless you can flag down the High Command and justify a late exception (I personally will not be helping you with it).  It's time to push into new horizons with our user base and focus on building new features.
The other large happening concerning the syncs that happened this week was that we found out there were a series of users who were ranked up on an incorrect scale. This resulted in about 15 users having Rebel Credits redacted back in order to revert their accounts to their original rank.
The First RF Give Away
Yesterday, our Give Away ended after one week of sign ups. About 100 people entered to win a one month subscription to Discord Nitro, and during a RF Podcast hosted by our Administrator Twitchy, the winner was randomly selected: Congratulations to KittensMyttns, our first Give Away winner!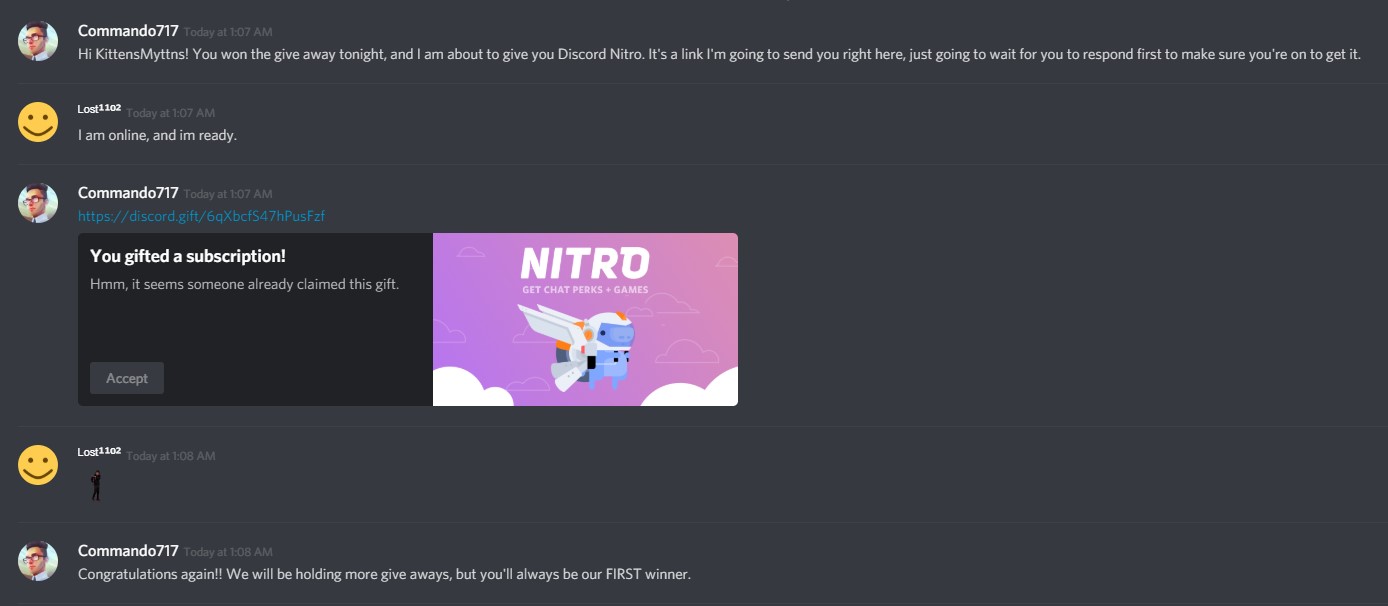 We'll be announcing another give away pretty soon, but we have some logistics to do before we launch it. Keep checking back soon!
Donations

This week, we also opened up a way for members to donate to the Rebel Federation. This is something we've talked about doing for some time, but finally realized with the new site, we absolutely needed a way to raise funds in order to keep the site functioning at full capacity, and to add necessary components we have yet to get. The major missing component we're currently working to get is SSL certificates for the main website and our Division blogs. Once we hit a minimum level of $350 total dollars in donations, we'll be installing that immediately, as it will secure your connection to our website. For anybody that doesn't know what this is, an SSL Certificate is that trustworthy green check mark at the top of your browser– something we're missing.
Additionally, making a donation comes with some serious perks, especially for content creators. You'll receive Donator status on Discord, your name will be automatically entered into all RF Contests four times on donations larger than $25. If you're a content creator, we'll allow you to advertise on our Discord, and even on our website sidebars.
To learn more about making a contribution, check out the Donation page.
The Wrap Up

At the end of today, we'll be putting through the final rank syncs. We'll also be posting Weekly Pay for Week Three! Besides for that, we'll continue pushing forward.